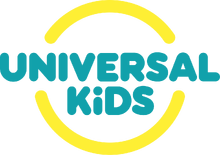 On October 20, 2004, PBS announced that it had entered into a joint partnership with cable provider Comcast, and production companies HIT Entertainment and Sesame Workshop to launch a then-unnamed cable and satellite television channel aimed at preschool children.  On April 4, 2005, Comcast announced that the network would be known as PBS Kids Sprout, launching initially as a branded video on-demand service before launching as a linear television channel later in the year.
The linear network officially launched on September 26, 2005, with a reach of around 16 million viewers across Comcast and Insight cable. The multi-platform approach was designed to appeal to different viewing habits, with the linear channel focused on variety, and the on-demand services focused on instantaneous access to specific programs. The linear service was designed around dayparted programming blocks, featuring activities and other feature segments presented by on-air hosts. Some of these segments were designed to promote supplemental content (including activities and interactive features) on Sprout's website.
Sprout's scheduling also eschewed the practice of combining multiple episodes of short-form children's series into a single half-hour episode with interstitial segments for U.S. broadcast, electing to air such programs individually in their original format. Andrew Beecham, a former director of worldwide programming strategy for the Playhouse Disney brand, explained that with this practice, "you get to sample a huge variety of material. You'll get all these smaller shows that translate into something bigger." The network would be advertising-supported, but ads would only air between programs in small quantities, and would be aimed towards parents and caregivers. Somewhere in 2012, NBCUniversal owned all of Sprout. In 2017 Sprout was renamed Universal Kids.
PBS Kids Sprout Launch Party
A launch party was on April 4, 2005.

Community content is available under
CC-BY-SA
unless otherwise noted.