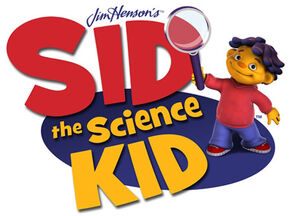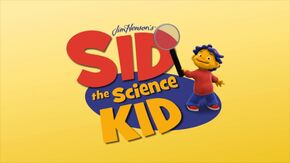 Sid the Science Kid was American half-hour CGI animated series that aired on PBS Kids from September 1, 2008 to March 25, 2013, with a total 68 hal-hour episodes produced over two seasons. The computter generated show is produced by the Jim Henson Company and then-PBS member KCET in Los Angeles, California and using the Henson Digital Puppetry Studio.
Summary
The show is about a little boy who loves science and is excited about learning. Each day he discovers something new at school and comes up with invention ideas at night.
Cast
Drew Massey as Sid
Julianne Buescher as May / Rose
Victor Yerrid as Gerald / Mort
Alice Dinnean-Vernon as Gabriela / Alice
Donna Kimball as Susie / Zeke
America Ferrera as Dr. Rosalinda Cordova
Movie
The show got it's own movie called Sid the Science Kid: the Movie in 2012.
Trivia
The working title for the show was "What's the Big Idea?"
Sid's original name was Josh during production.
The show was animated using motion capture, a method that allows voice actors to voice the characters in real time.