We currently have over 1,153 articles and 12,775 files!

This Wiki is an unofficial collaborative database containing PBS Kids Content and its shows.

Please read our Policy before you get started. If you need help or have any questions, ask our Friendly Administrators.
Featured Episode of the Week!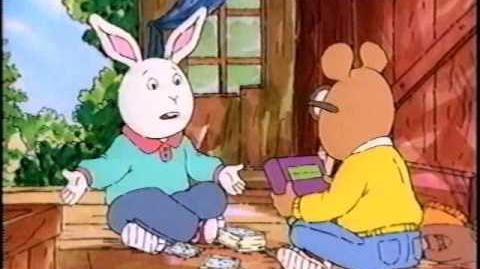 PBS Kids Shows!
Create a Article!
---
Please remember, It has to be PBS Kids Related.
Community Chat Room!
<chat/>
---
Please Read our Rules before you enter.
Wiki Statics
Articles: 1,153
Edits: 64,537
Pages: 21,612
Files/Medias: 12,775
# of Admins/Bureaucrats: 2
Active Users: 34

Daily Visits
Recent Changes
Track the most recent changes to the wiki on this page.
List of abbreviations:
N

This edit created a new page (also see list of new pages)

m

This is a minor edit

b

This edit was performed by a bot

(±123)

The page size changed by this number of bytes
19 May 2022
17 May 2022
N    06:50 
KQEH Schedule from the 2020s‎‎

2 changes

history +1,309‎ [Son of Zorn‎ (2×)]
     

06:50 (cur | prev)

−283

‎ Son of Zorn Message Wall contribs Tag:

Source edit

N    

06:45 (cur | prev) +1,592‎ Son of Zorn Message Wall contribs

Created page with "=='''KQED Kids Schedule (March 16, 2020 - March 27, 2020)'''== ==='''KQEH 54.1'''=== '''Weekdays''' *'''6:00 am Wild Kratts''' *'''6:30 am Peg + Cat''' *'''7:00 am Cyberchase''' *'''7:30 am SciGirls''' *'''5:00 pm Odd Squad''' *'''5:30 pm Arthur''' =='''KQED Kids Schedule (March 30, 2020 - April 24, 2020)'''== ==='''KQEH 54.1'''=== '''Weekdays''' *'''6:00 am Xavier Riddle and the Secret Museum''' *'''6:30 am Peg + Cat''' *'''7:00 am Cyberchase''' *'''7:30 am SciGirls'''..."

Tag:

Source edit
N    06:47 
KQEH Schedule from the 2010s‎‎

2 changes

history +21,028‎ [Son of Zorn‎ (2×)]
     

06:47 (cur | prev)

0

‎ Son of Zorn Message Wall contribs Tag:

Source edit

N    

06:46 (cur | prev) +21,028‎ Son of Zorn Message Wall contribs

Created page with "=='''KQED Kids Schedule (January 3, 2011 - January 31, 2011)'''== ==='''KTEH 54.1'''=== '''Weekdays''' #'''6:00 AM Zoboomafoo''' #'''6:30 AM Fetch! With Ruff Ruffman''' #'''7:00 AM Cyberchase''' #'''7:30 AM Arthur''' #'''8:00 AM Sesame Street''' #'''9:00 AM WordWorld''' #'''9:30 AM Curious George''' #'''10:00 AM The Cat in the Hat Knows a Lot About That!''' #'''10:30 AM Clifford the Big Red Dog''' #'''11:00 AM Clifford's Puppy Days''' #'''11:30 AM Sid the Science Kid'''..."

Tag:

Source edit
16 May 2022
15 May 2022
See more >