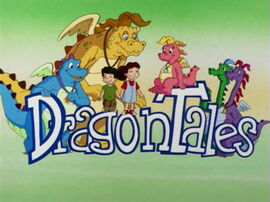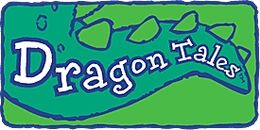 Dragon Tales is a Canadian-American animated pre-school fantasy adventure children's television series created by Jim Coane and Ron Rodecker and developed by Wesley Eure, Jeffery Scott, Cliff Ruby, and Elana Lesser. It first aired in 1999 on PBS and CBC. The show is still available on video and DVD. Sony Pictures and Sesame Workshop produced the show. The total is 93 episodes from three seasons.
The series is rated TV-Y.
Voice Cast
Andrea Libman as Emmy
Danny McKinnon as Max
Aida Ortega as Enrique
Ty Olsson as Ord
Chantal Strand as Cassie
Jason Michas as Zak
Kathleen Barr as Wheezie / Polly Nimbus / Mom
Eli Gabay as Quetzal / Dad
Scott McNeil as Arlo / Captain Scallywag / Sid Sycamore
Shirley Milliner as Dr. Booboogone
French Ticker as Chilly
Ian James Corlett as Cyrus / Mr. Pop
Ellen Kennedy as Finn / Kiki
Lenore Zann as Lorca
Garry Chalk as Mungus
Erin Fitzgerald as Priscilla
Doug Parker as Wyatt
Funding
Kellogg's Rice Krispies and Frosted Flakes (2000-2004)
American Greetings (2007-2010)
Ready to Learn (2001-2010)
No Child Left Behind Grant (2005-2010)
U.S. Department of Education (1999-2010)
Corporation for Public Broadcasting (CPB) (1999-2010)
Viewers Like You/Thank You
Community content is available under
CC-BY-SA
unless otherwise noted.