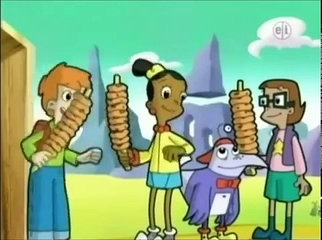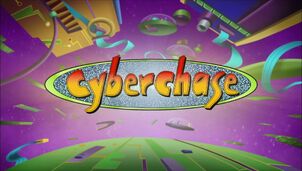 Cyberchase is a Canadian-American animated children's math television series that started airing in 2002 on PBS Kids. It is a production of WNET Thirteen in New York. Nelvana worked on the show until the show's traditional animation switched to flash animation in 2007 when PiP Animation Services took over. Flying Minds Entertainment produced the show only for season 4.
The series is rated TV-Y.
Voice Cast
Novie Edwards as Jackie
Jacqueline Pillon as Matt
Annick Obonsawin as Inez
Gilbert Gottfried as Digit LeBoid / Widget
Richard Binsley as Dr. Marbles
Kristina Nicoll as Motherboard
Christopher Lloyd as Hecker
Len Carlson as Buzz
Rob Tinkler as Delete
Austin Dilulio as Fluff
Sugar Lynn Beard as Creech
Scott McCord as Jules
Tim Hamaguchi as Slider
Linda Ballantyne as Wicked
The Cast of Cyberchase for Real
Matthew A. Wilson as Harry Wilson
Bianca DeGroat as herself
Community content is available under
CC-BY-SA
unless otherwise noted.